Poutine, the plump Canadian delicacy tempting diners around the world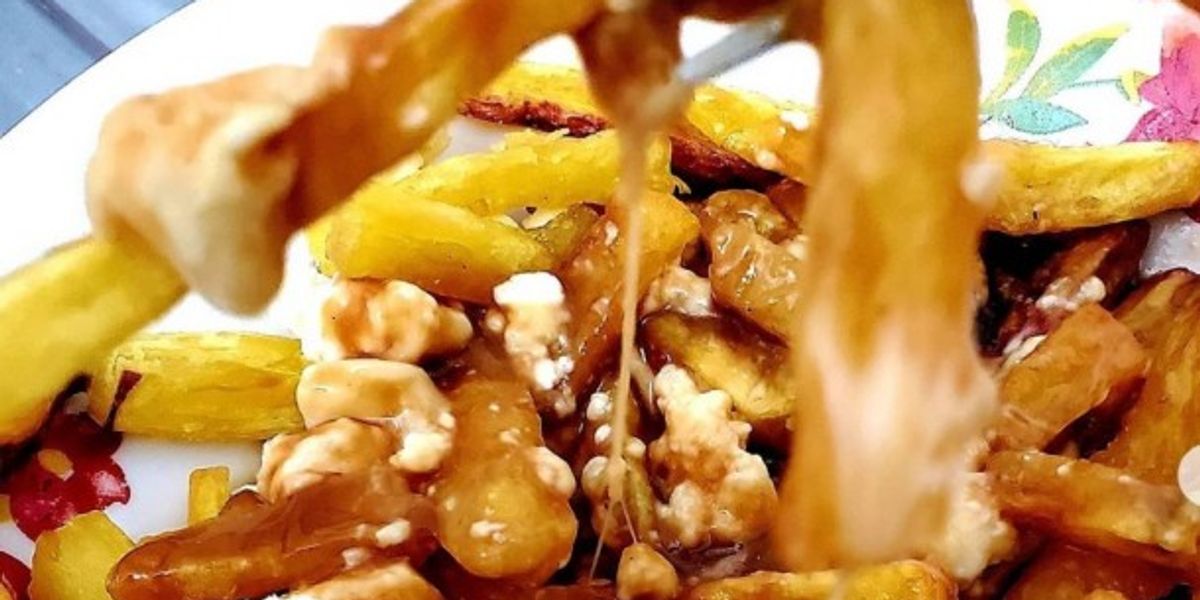 MONTREAL – Some national culinary "treasures" were never intended for export, which only adds to their status at home. This is how many saw poutine, a dish consisting of soft fries drowned in sauce and topped with melted cheese curds. It can be found all over Canada, from upscale restaurants in Montreal to fast food outlets in Vancouver, from highway chains to village snack bars where they are served on traditional aluminum plates. It's a bond that culturally unites an entire nation, alongside ice hockey and Leonard Cohen.
Undeniably hearty and of questionable taste, it seems that the meal was specially concocted to be enjoyed after a game of hockey or a snowshoe outing at -20 ° C. However, some Quebecers are convinced that poutine is "the next global culinary trend", like hot dogs, hamburgers, pizza, tacos or sushi.
"Poutine has become international in less than 50 years, while pizza has taken more than a century to establish itself," explains Sylvain Charlebois, agri-food science researcher at Dalhousie University in Halifax, Nova Scotia, and author of Putin Nation, a book subtitled "The glorious rise of an unpretentious dish". In the wake of his subject, he tasted poutine in Lille, Shanghai, Mooloolaba (in Australia), Dubai and Cleveland, "with a wine sauce and mozzarella powder: disgusting," he says. "But this cultural appropriation is the price of fame."
Café Idéal, Warwick, birthplace of poutine – Photo: The real story of poutine / Facebook
Already embellished with lobster, pulled pork or breaded chicken in certain regions of Canada, the dish adapts to all gastronomic traditions – a "lobster, foie gras, flakes d'or" poutine at the prohibitive price of $ 417 per serving was even created in Toronto during the International Film Festival in 2018. "The simplicity of its recipe allows for all culinary fantasies," explains Sylvain Charlebois.
However, its origins are 100% Quebec. After several years of investigation, Charlebois is able to confirm that poutine was born in 1957: At Café Idéal, in Warwick (a town in Montérégie, Quebec), a certain Jean-Guy Lainesse asked restaurateur Fernand Lachance to serve him curdled cheese on his fries. "It'll make you a goddamn poutine," Fernand would have retorted. Does the word come from the English "pudding"? Be that as it may, Sylvain Charlebois believes that the popularity of this rural and working-class dish was "a symbol of rebellion" touted by French Canadians against the richer, more powerful and urban English Canadians of the time.
A skilled saucier added sauce to the recipe.
It was not until 1964 that the "modern poutine" saw the light of day, when a trained saucier, Jean-Paul Roy, added more sauce to the recipe. A few ambassadors have ensured its success: a great restaurant in Quebec City has added the dish to its menu, Burger King has started serving it with its traditional burgers – today it is considered a "must-have" at Canadian McDonald's – and an Ontarian took him overseas with the launch of The Smoke's Poutinerie franchise. The brand now has 120 locations and promises to open 1,300 soon around the world, including 800 in the United States.
Poutine's growing success is a boon for Quebec. Luc Boivin runs a cheese factory in Saguenay-Lac-Saint-Jean and specializes in the production of "cheese curds", an essential ingredient in the recipe. Cheddar cheese is made from cow's milk, which has a chewy texture that the producer refines so the curd doesn't melt under the hot sauce. Boivin, who also owns a chain of "poutine counters" in Quebec, is one of the most ardent defenders of the dish.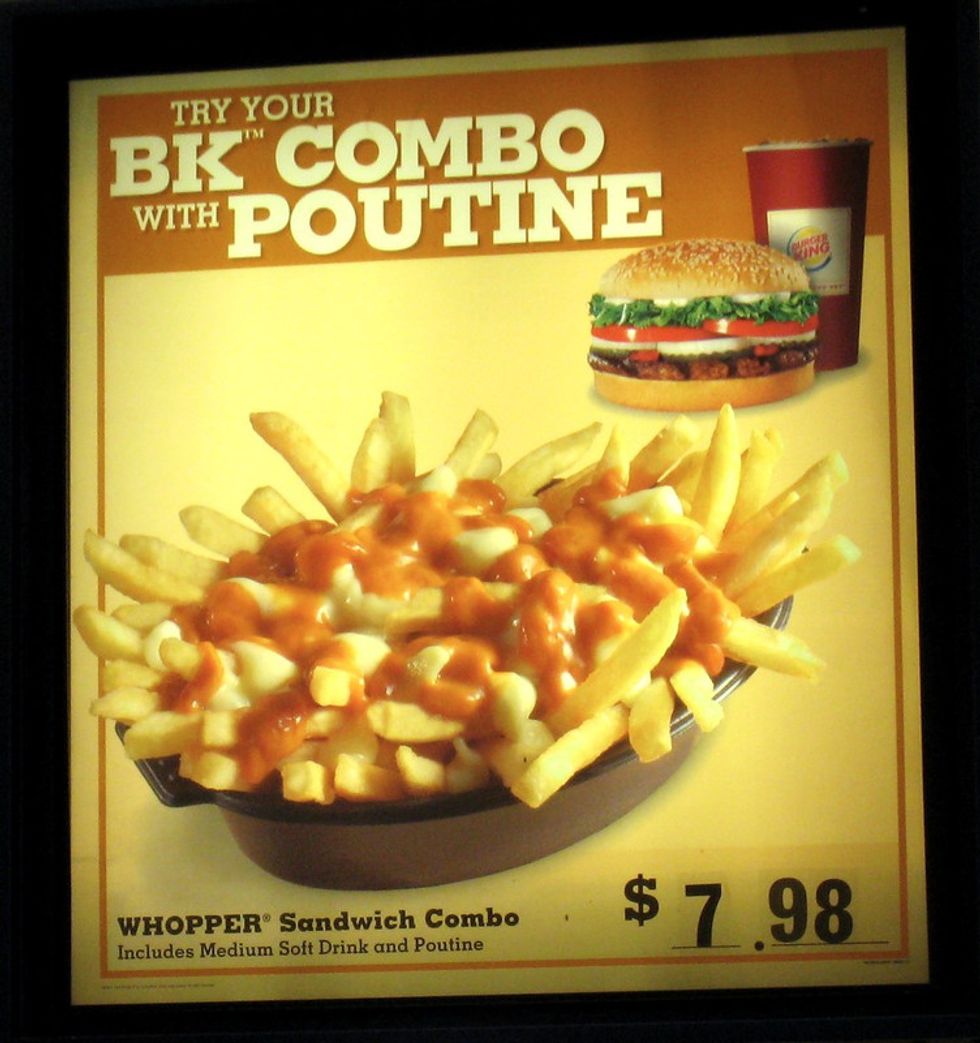 A Burger King combination with poutine – Image: CC BY-SA 2.0 / Creative Commons
Since the day a poutine made on the French island of Corsica that featured local sausages became a hit, Boivin has been convinced that this dish has enormous international potential. But he believes it is now urgent to protect the identity of poutine in order to keep its legacy alive. "Just as the whole world knows that pizza is Italian, everyone should know that poutine is from Quebec," he says. Ideally, poutine would be included on the UNESCO World Heritage List, a label that the French baguette now enjoys.
The CEO of the cheese factory is also aware that the export of his cheese curds, which are easy to freeze, is a great opportunity for his industry. He tries to recruit his fellow cheese makers to join a unified promotion and marketing campaign. In order to strengthen the brand image of Quebec delicacy, which is still largely associated with the calories it contains, he is already imagining the creation of a "poutine brotherhood" based on pseudo-medieval French culinary guilds, to encourage new poutine recipes while preserving its identity. "When we associate poutine with Quebec as we associate the Eiffel Tower with Paris, the bet will have paid off," he says.